Are you in desperate need for tools and place to finish your video production project? Come to DIY Studio! We not only help you successfully complete your project, but also help you make eye-catching videos!
In the DIY Studio, you can choose different scene settings:
Speaker only: simply record the speaker in front of the camera.
Using physical whiteboard: the speaker can write on the whiteboard while recording.
Displaying slides in full screen: use Green Screen to allow the slides to fill the entire screen and the speaker to appear in a corner.
Picture in picture: use Green Screen to make half of the screen shows the slides and the other half of the screen shows the speaker.
The equipment in the DIY Studio is ready to use. All you need to do is turn on the light and press the button on the remote control to start recording!
Reminders:
To use slides, be sure to convert the slides into image files (Powerpoint ratio of 4:3) and bring them to the Studio!

Remember to bring a

USB (2G or above)

to take the video home with you!
How to use the DIY Studio?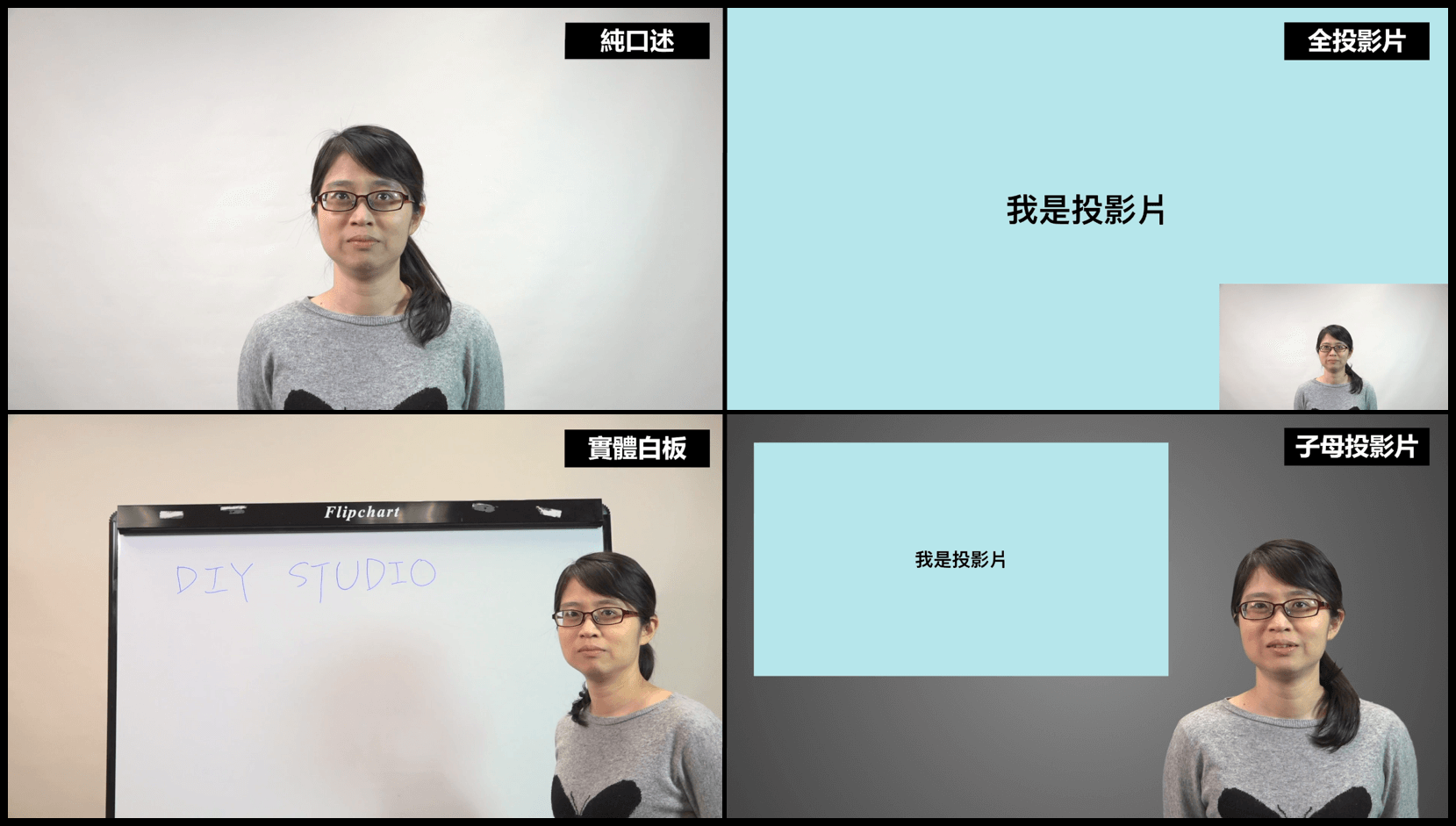 The DIY Studio offers different scene settings.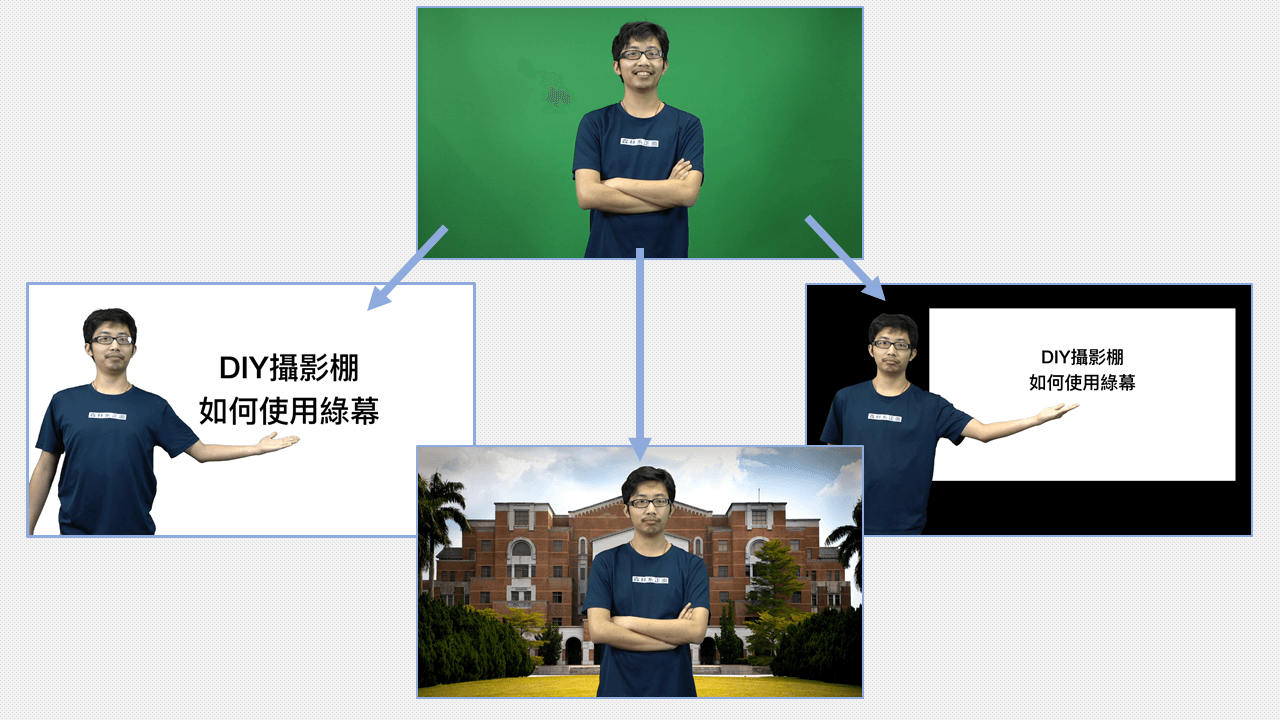 The Green Screen makes it possible to do all kinds of changes in the background.